Bringing details to you since 2006.
From the beginning, The Cabinet Maker, LLC has built a long list of satisfied customers. We are committed to listening to our customers' needs and providing a positive project experience. Starting out as a small, independent custom cabinet shop, our growth continues due to referrals and a strong reputation of doing the job right.
Whether the project is a complete renovation or a custom-matched add on, we specialize in modernizing your home, complementing its character and charm. Every project includes a space efficiency analysis to determine the best use of state-of-the-art hardware and organizers.
A full range of design services is also part of The Cabinet Maker experience. To learn more, contact us today! 262.782.7766.
Meet the man behind the details.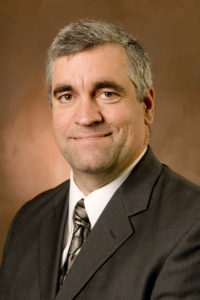 John Phillips, CR is the owner of The Cabinet Maker, LLC. John's interest in woodworking began in his father's workshop as a child.  Over the years his interest continued to grow and the size of the projects grew beyond a hobby.  In 2005 he closed his mortgage company and in January of 2006, The Cabinet Maker, LLC officially was in business.
To ensure that his hobby could translate into quality, professional-level workmanship, he made education and market research a priority. Continuing education and product research are currently still regular activities.
In addition to the Lead-Safe Company designation held by The Cabinet Maker, LLC, John personally holds the Lead-Safe Renovator credential.  Through membership in The Cabinet Makers Association (CMA), he works with other local and regional cabinet shops, sharing ideas and best practices.  As an active member in The National Association of the Remodeling Industry (NARI)-Milwaukee Chapter, he maintains professional contacts in all areas of the industry, ensuring access to other contractors trade partners who share his commitment to customer satisfaction.